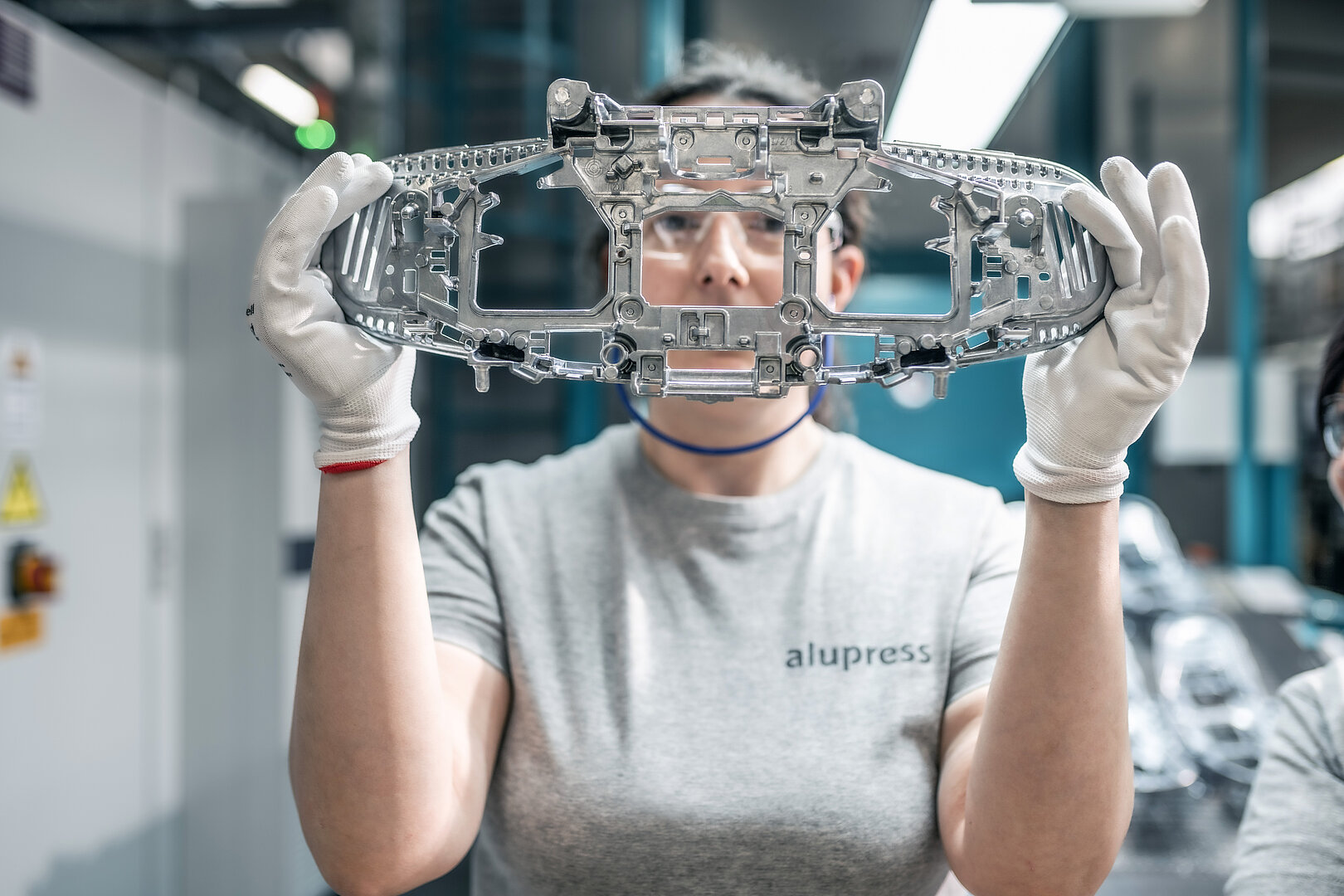 Full-service system solutions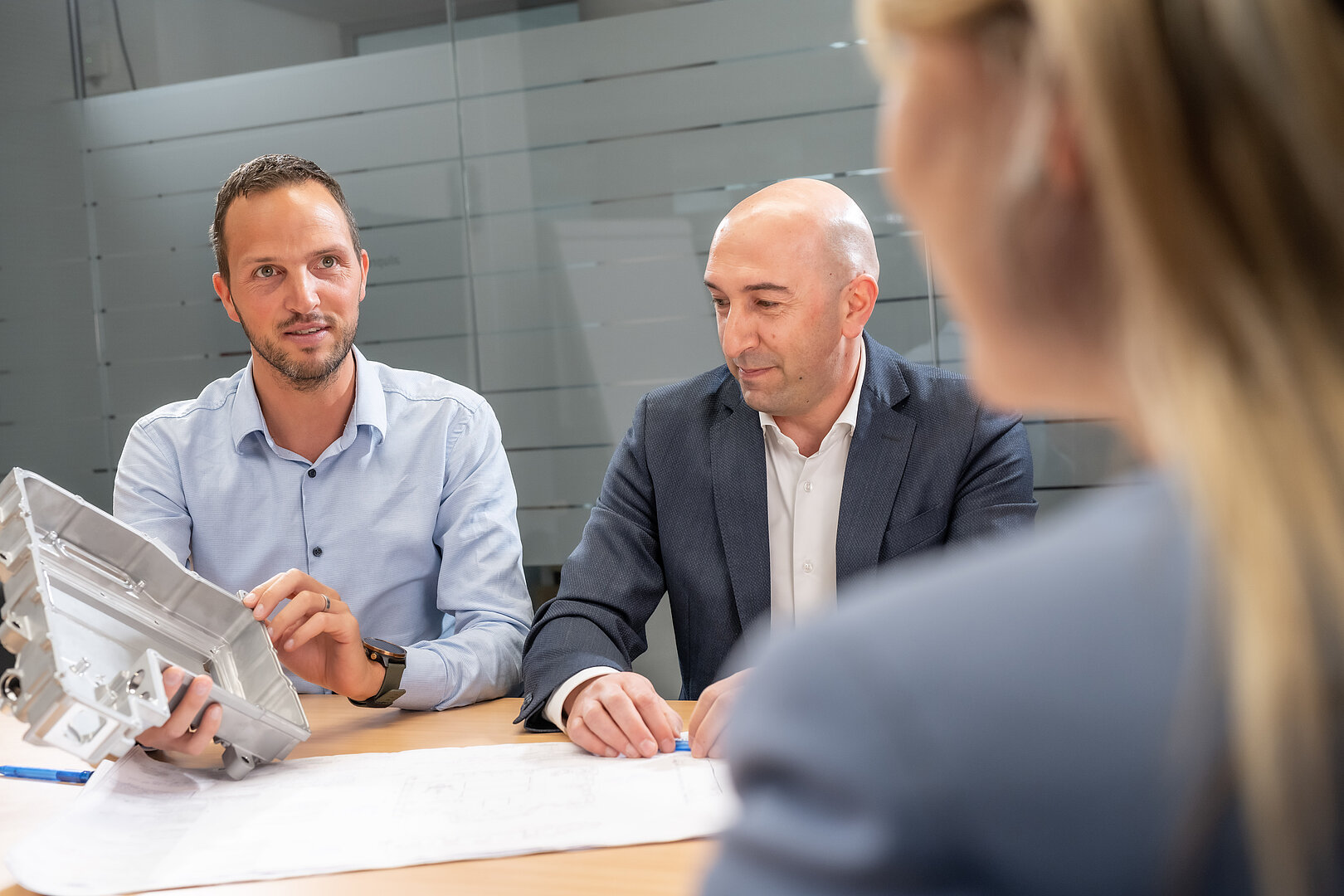 Full-service system solutions: in-house development, consulting, project management and production from a single source
Customer project
Development consulting & project management
Start of production
Series production - Alupress production system
Die casting & thixomolding
Certifications Automotive Standard - Optical 3D metrology - SPC - Labor - Complaints management - Problem-solving methods - CT analyses - Grinding surface joint analyses Weld seams
System solutions in best quality
Our focus is firmly on our customers.
As a full-service partner we accompany our customers from the initial technological idea to the end of production. Thanks to our in-house know-how and technical support we can provide customers with the best possible help in development consulting and project management. Component and tool simulations, component design or even value stream design round off our offer for the pre-production phase, while our manufacturing processes range from die-casting, surface finishing and machining through to component assembly. There is a constant focus on quality standards in all manufacturing processes.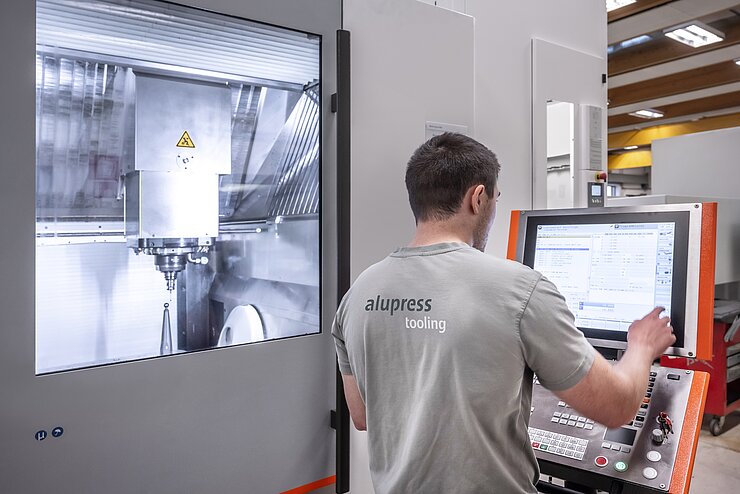 In-house toolmaking
Alupress Tooling is the toolmaking division of the Alupress Group and as such is equipped with state-of-the-art automated machinery.
Our technologically complex tools are manufactured exclusively for the production plants of the Alupress Group: our customers appreciate this independence from third-party suppliers, especially when it comes to deadline-critical tools.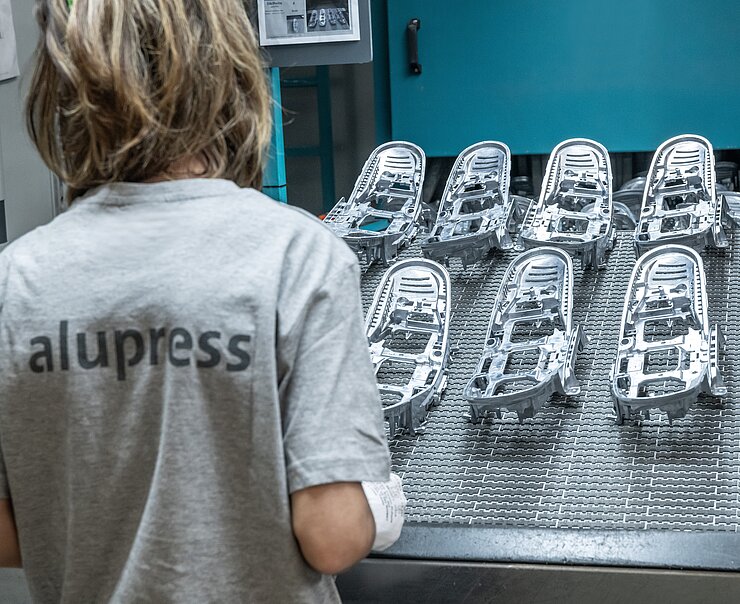 Surface finishing: the starting point for constant component cleanliness
Blasting machines with suitable blasting material remove even the last flaky burrs visible to the eye. The encapsulated vibratory finishing systems give the components their final polish.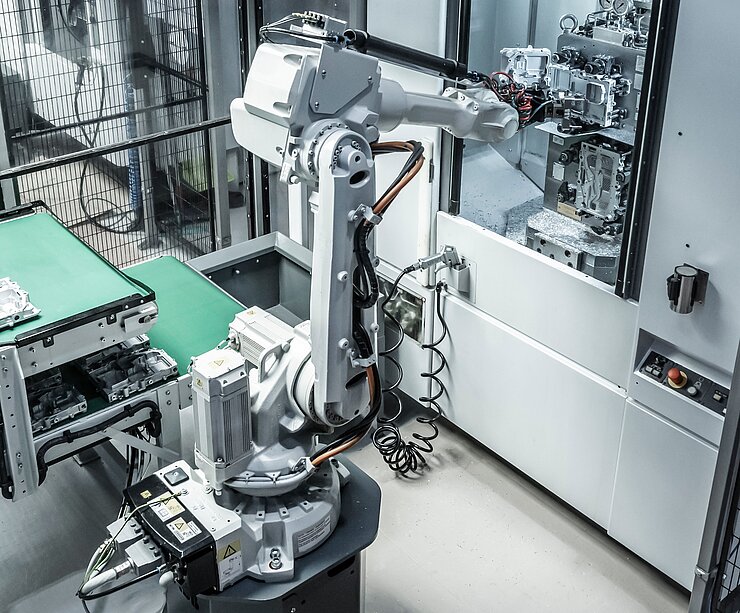 Precision in casting continues in machining
The die-cast parts are machined using state-of-the-art production technology in single- or multi-spindle CNC machining centers. Automation and interlinking, both of further production steps and testing, are designed to ensure maximum flexibility at all times.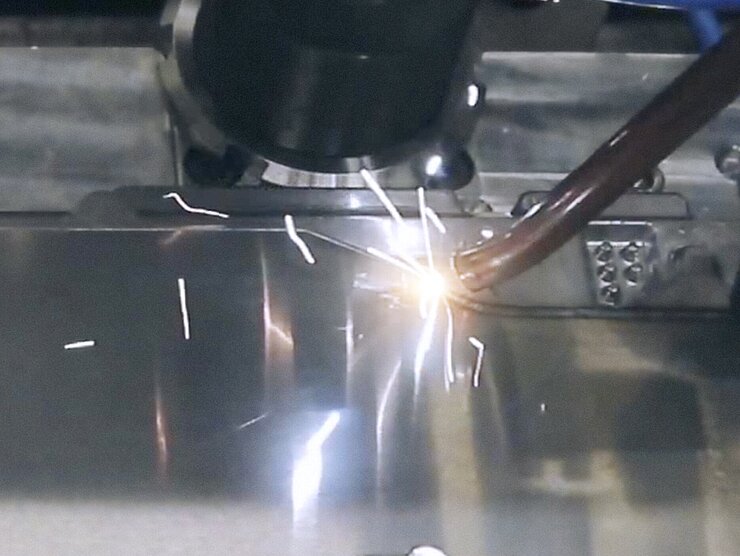 Automated assembly and laser welding as a safe jointing process
The components are further honed on customer-specific assembly lines. Sophisticated jointing processes not only save money on purchased parts and assembly steps: they also reduce environmental impact.
Our newly implemented laser welding process means not only good dimensional stability, but also significant weight savings compared to conventional jointing techniques, such as friction stir welding (FSW). Only after successful testing on standardized equipment will our components receive a corresponding marking for traceability.
External value creation rounds off our range of services
Customer value is our top priority. Our supplier management reliably secures both our purchased parts for assembly and outsourced contract manufacturing (e.g. coatings or heat treatment).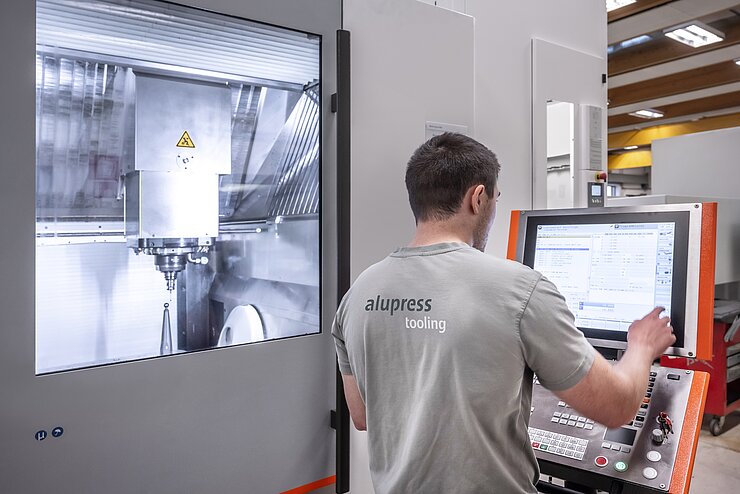 High technical cleanliness
Our cleanroom area, with automatically process-monitored washing systems designed to the latest technological standards, enables us to produce parts that can be glued, bonded and painted.
Environmentally friendly washing media based on water or alcohol are used. Our modern residual dirt laboratory – which meets standard VDA19 / ISO 17025 – ensures that we keep our promises to our customers.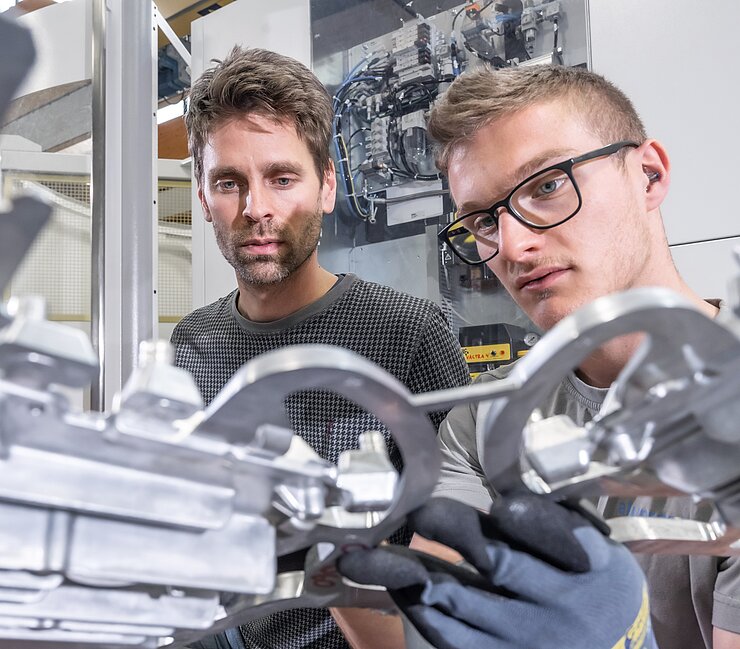 Quality and a zero-defect strategy are our top priority
We achieve the highest quality via continuous improvement in all process steps and areas. Our strict quality orientation is underlined both through certification to IATF 16949 standard and the regulations common to the automotive industry. Our in-house Alupress production system rounds off our quality awareness.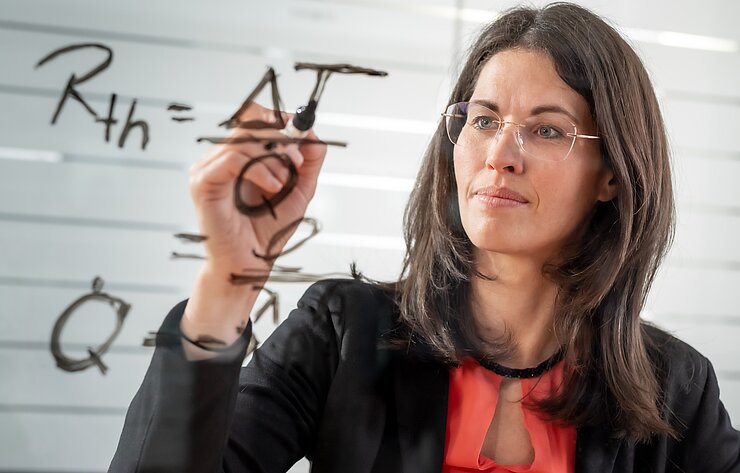 People and know-how
Our employees are for us the guarantee of our success and reputation. We continuously invest in further training and set high social standards.
Facilities and technologies
We possess the latest production facilities and technologies so as to turn concepts into innovative solutions and products for mass production.
Process technology Aluminum die-casting
Alupress produces aluminum die cast components of the highest precision and quality. In-house simulations before the start of the project, sophisticated tool design and in-house tool production, combined with minimum quantity spraying in the casting process, bring measurable added value for our customers.
This makes it possible to meet even the highest requirements for sealing and component properties such as bonding, painting and adhesion capacity.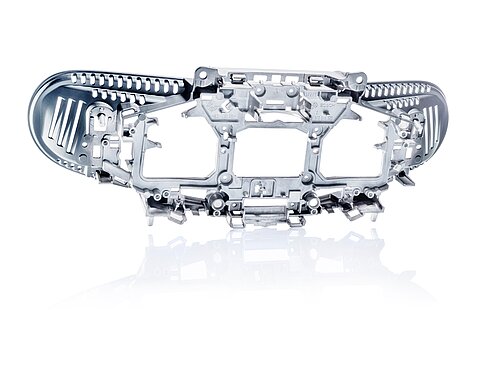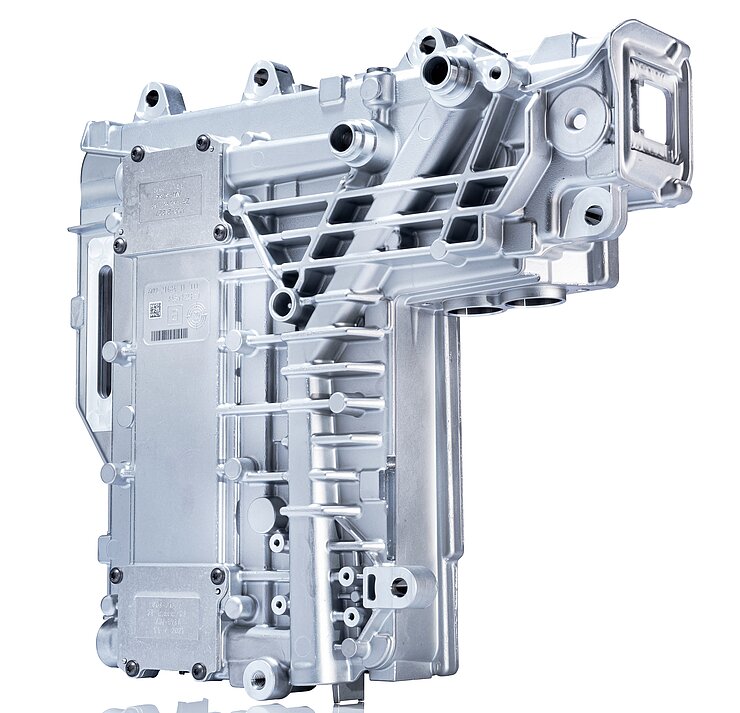 Field of application Car
Housing with subassemblies for power electronics in electric vehicles
The illustrated component shows the housing for the power electronics of electric vehicles The power electronics are mounted directly onto the axle and convert the direct current from the battery into alternating current for the electric motor. The power electronics, electric motor and multi-stage gearbox, including differential, are integrated into a highly compact unit.
For this product sector, Alupress produces installation-ready, high-purity components for a power range of 400 – 800 volts. Functional component surfaces are cast and, in addition to the assembly phase, die cast aluminum is also laser-welded. This technology enables savings on assembly parts and costs and, at the same time, reduces component mass, thus contributing to reducing C02.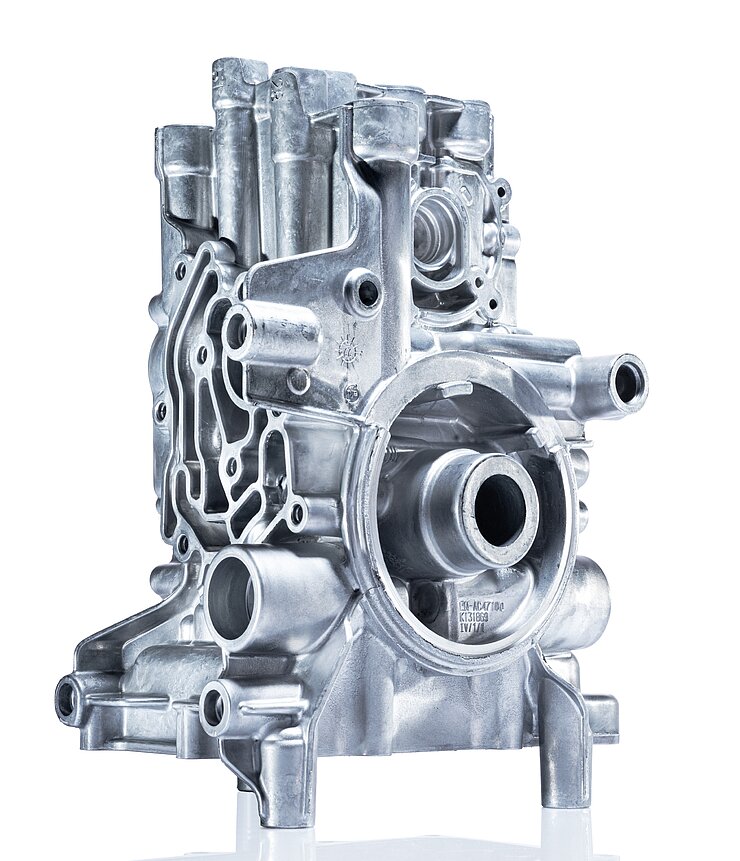 Field of application Truck
Housing for air circulation in braking systems for trucks and buses
The illustrated component shows the housing for an electronic air dryer with intelligent compressed-air management. Compressed air from the compressor is cleaned, moisture from the braking system is eliminated and oil is separated. This supplies the braking system with compressed air which is suitable to ensure safe braking.
All of these product functions require pressure-tight casting after processing. Mechanically machined surfaces must be free of pores and cavities in order to ensure adequate sealing. By building on our existing expertise, using all technology available on the market and cooperating extensively with our customers during the product development phase, at Alupress we can meet these requirements without impregnating the materials.
Process technology Magnesium thixomolding
Magnesium parts are approx. 2/3 lighter than aluminum parts of the same volume. For components where weight plays a role, but plastic cannot be used (e.g. on account of thermal conductivity), magnesium is a suitable alternative.
The magnesium thixomolding process makes it possible to produce components even more precisely and with thinner walls than with conventional magnesium die casting. It should also be emphasized that the environmentally harmful protective gas from conventional die casting is completely avoided.
In addition to the massive weight saving, magnesium – like aluminum – offers complete recyclability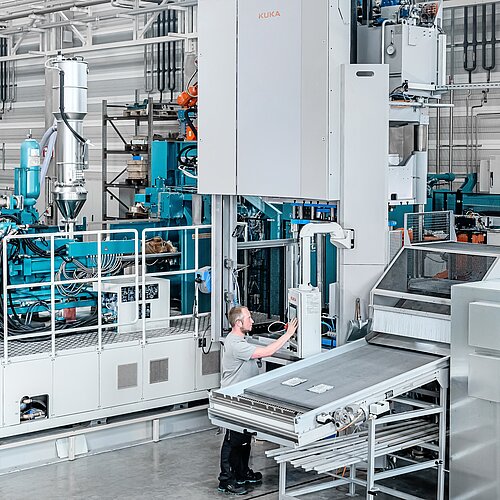 Housing components for a high-performance on-board computer
The component undergoing thixocasting processing which we see here is part of the mechanical framework of a high-performance computer which integrates the functions of three vehicles and replaces a considerable number of control units (driver-assistance systems, infotainment and the drivetrain and chassis ECU).
Magnesium thixomolding is the ideal procedure for complex, thin-walled geometries such as on-board computers or internal components. Given its reduced heat input, thixomolding also leads to a correspondingly longer tool lifespan.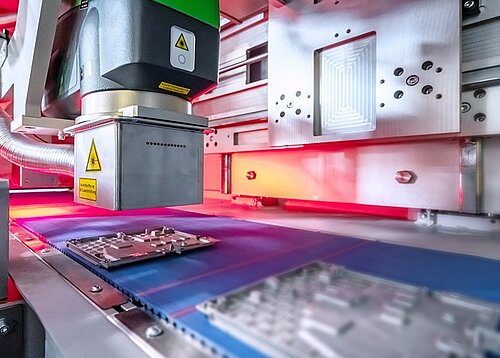 Magnesium is the lightest metallic construction material and is therefore ideally suited for use in lightweight construction projects. It is particularly suitable for high-end products and for carrier structures in various electronic applications.
Stefan Ploner, CTO Alupress