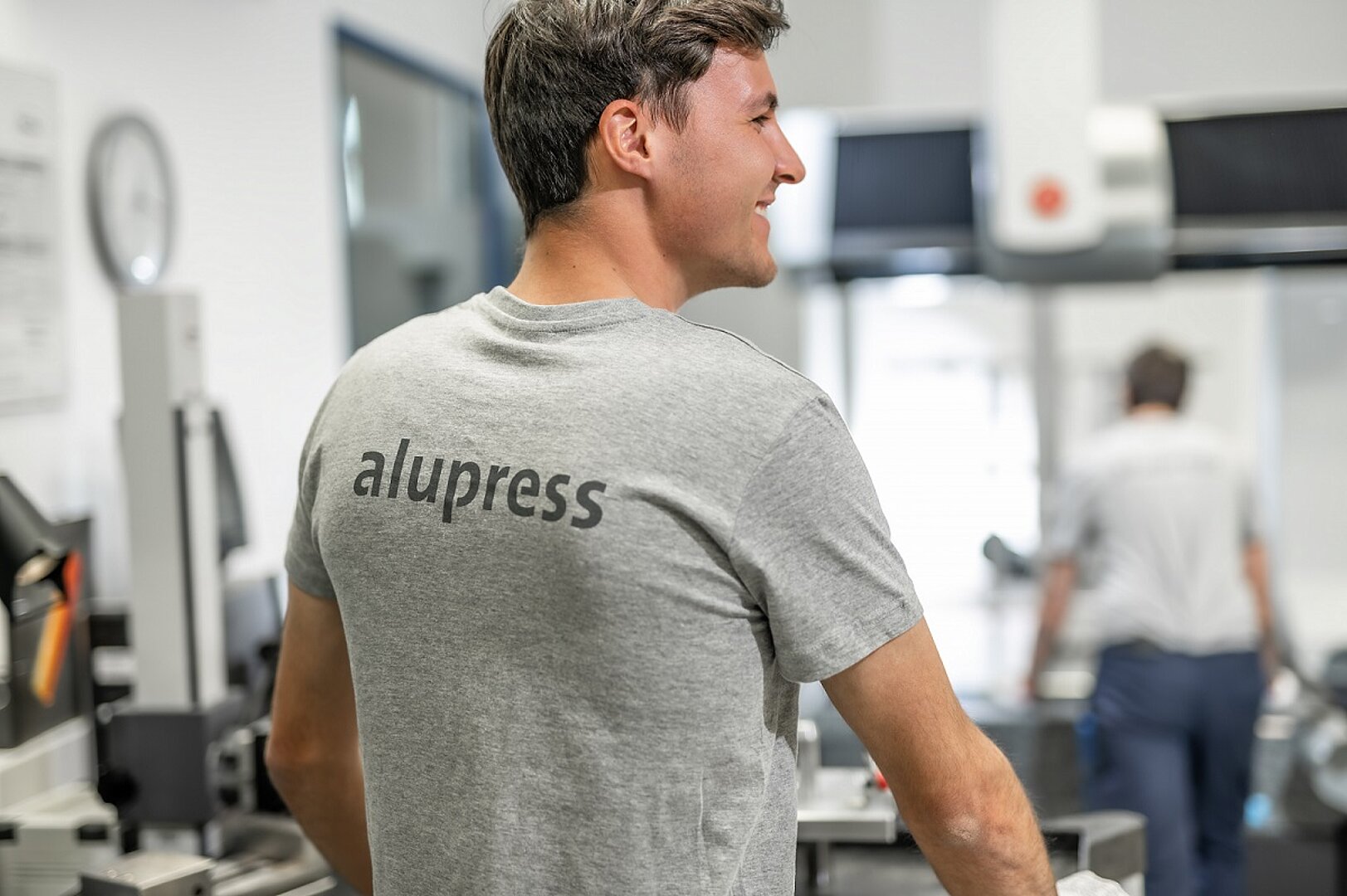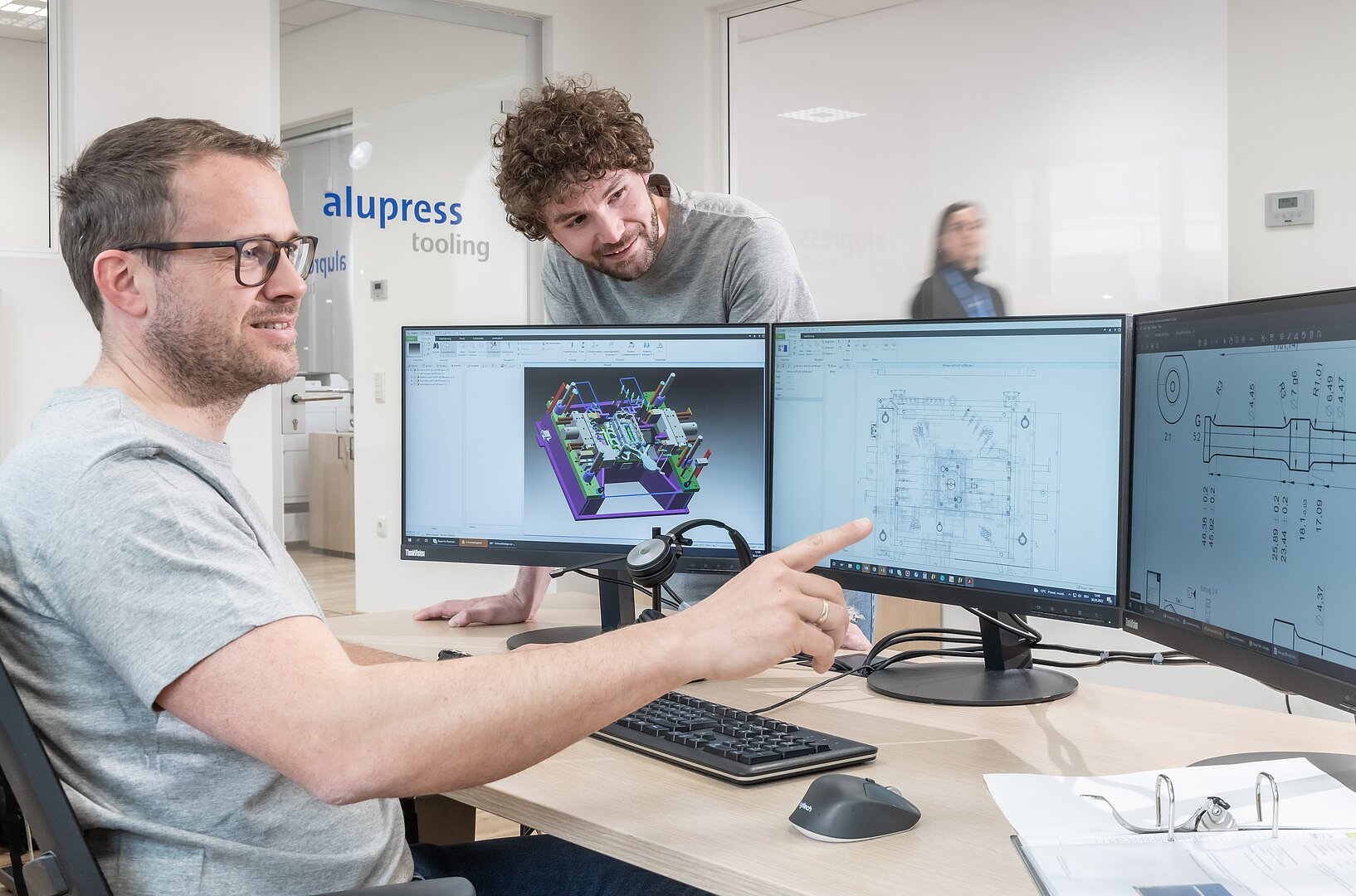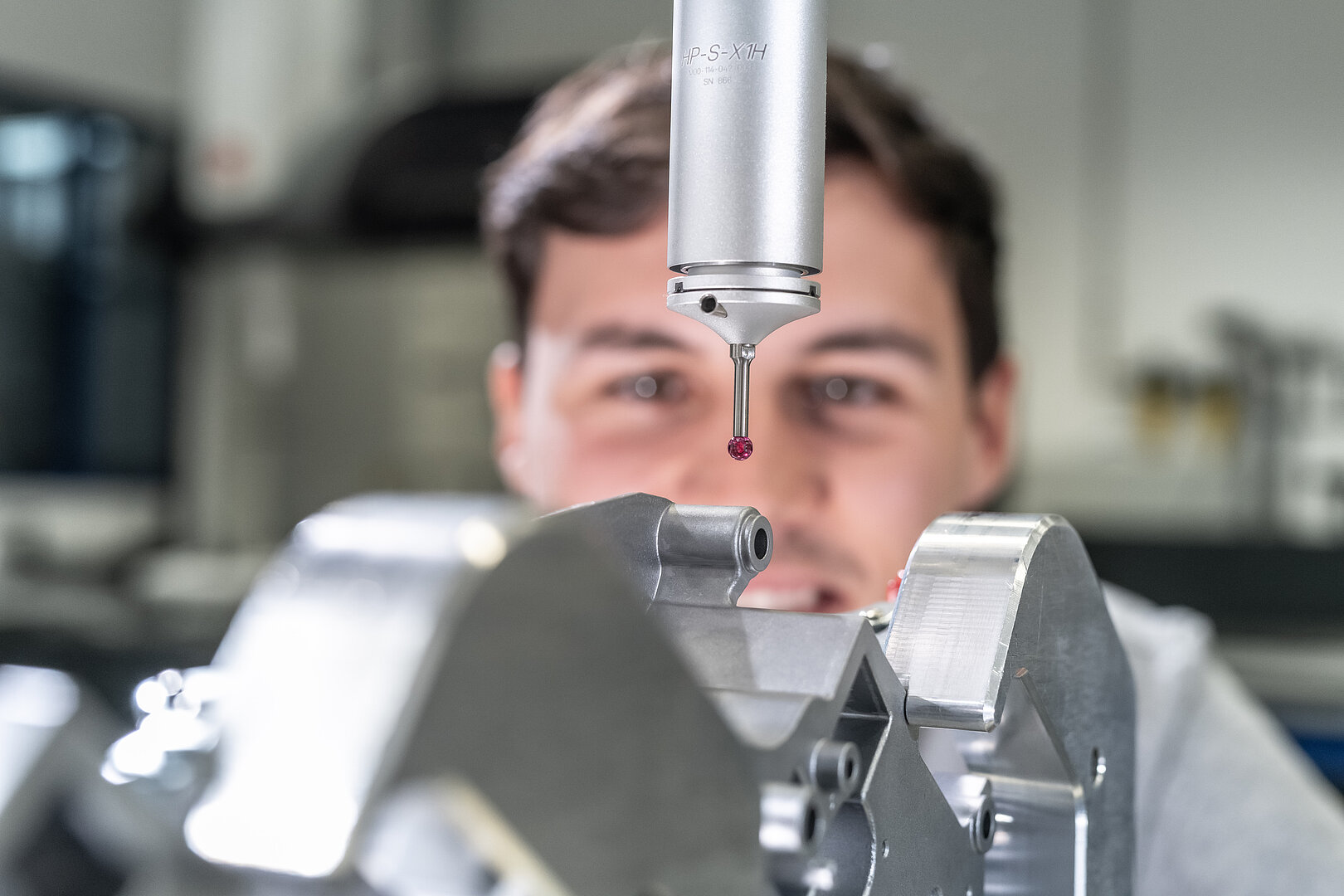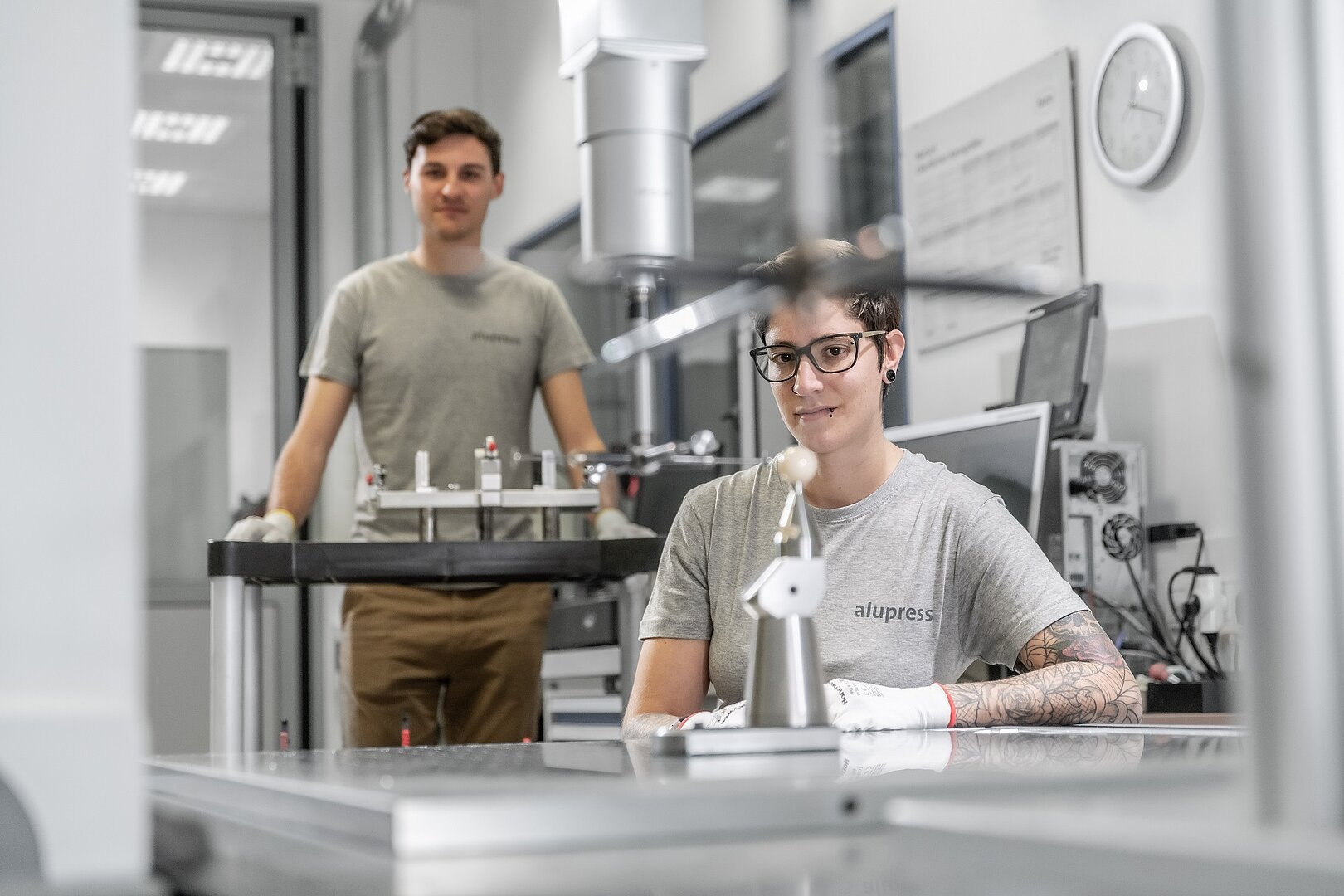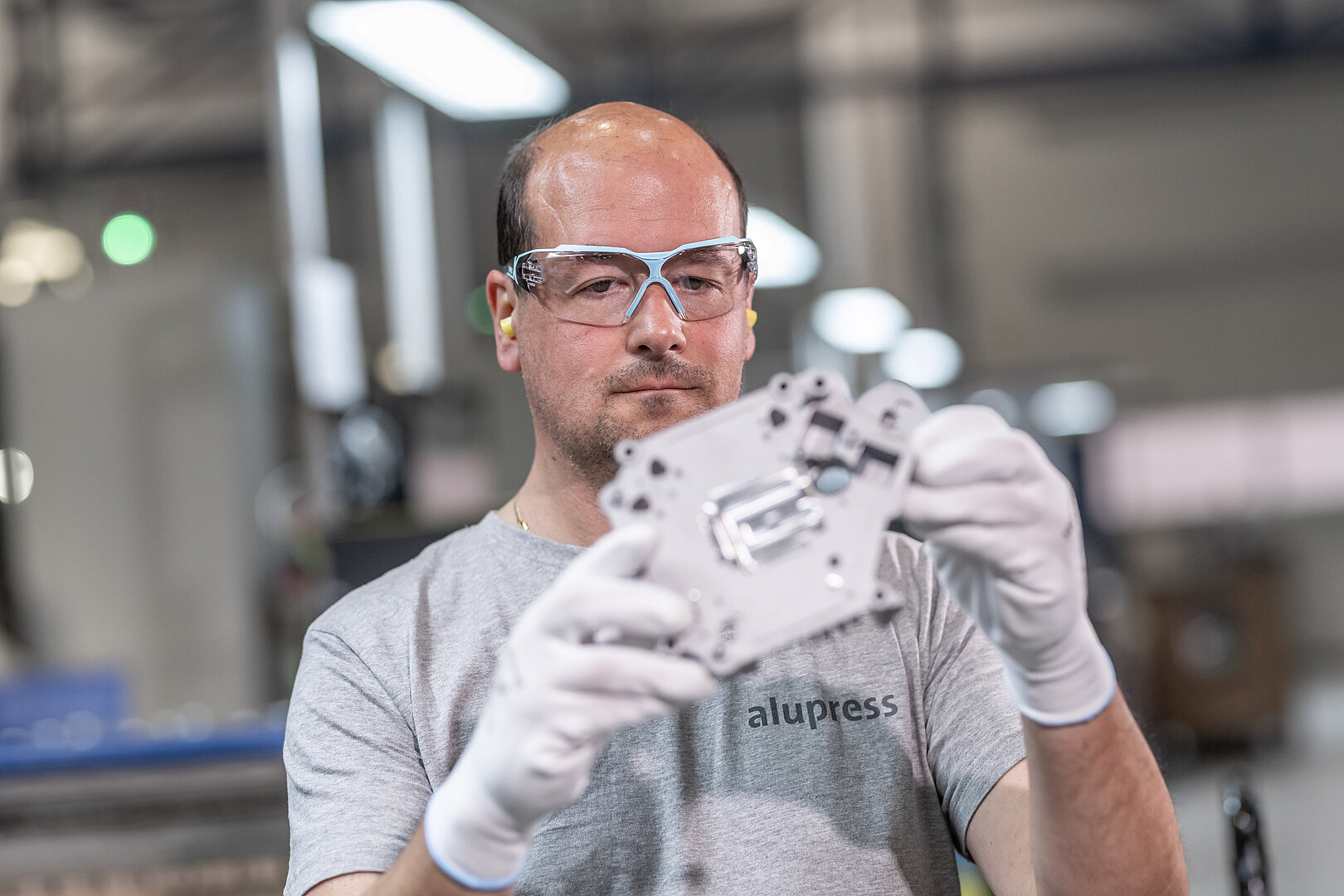 Full-service system solutions: in-house development, consulting, project management and production from a single source
Customer project
Development consulting & project management
Start of production
Series production - Alupress production system
Die casting & thixomolding
Certifications Automotive Standard - Optical 3D metrology - SPC - Labor - Complaints management - Problem-solving methods - CT analyses - Grinding surface joint analyses Weld seams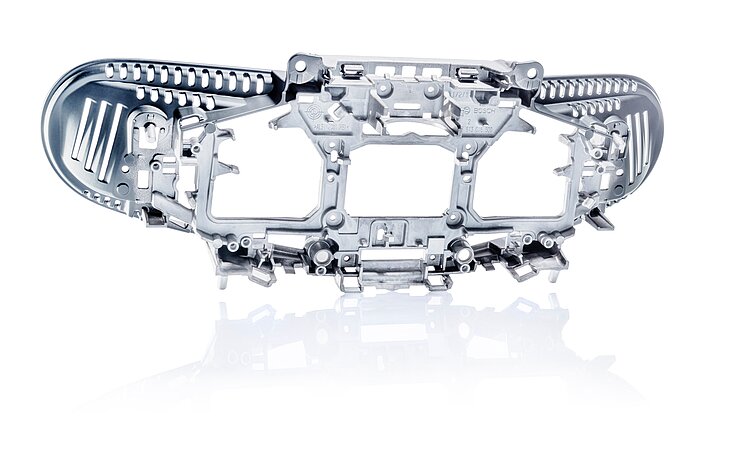 Process technology Aluminum die-casting
Alupress produces aluminum die cast components of the highest precision and quality. In-house simulations before the start of the project, sophisticated tool design and in-house tool production, combined with minimum quantity spraying in the casting process, bring measurable added value for our customers.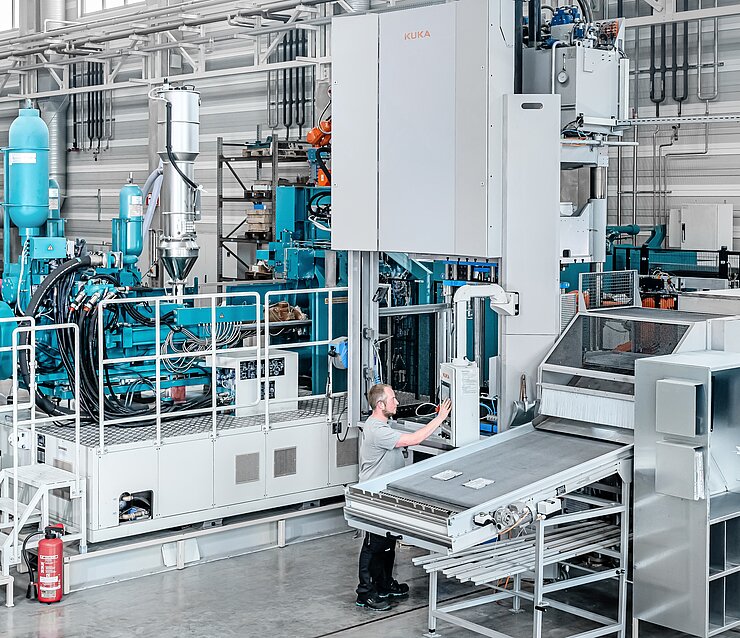 Process technology Magnesium thixomolding
The magnesium thixomolding process makes it possible to produce components even more precisely and with thinner walls than with conventional magnesium die casting.
Magnesium parts are approx. 2/3 lighter than aluminum parts of the same volume. For components where weight plays a role, but plastic cannot be used (e.g. on account of thermal conductivity), magnesium is a suitable alternative.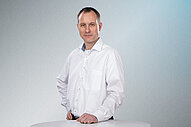 The development of our employees is our central task in ensuring our future success.
Oliver Janz, CEO Alupress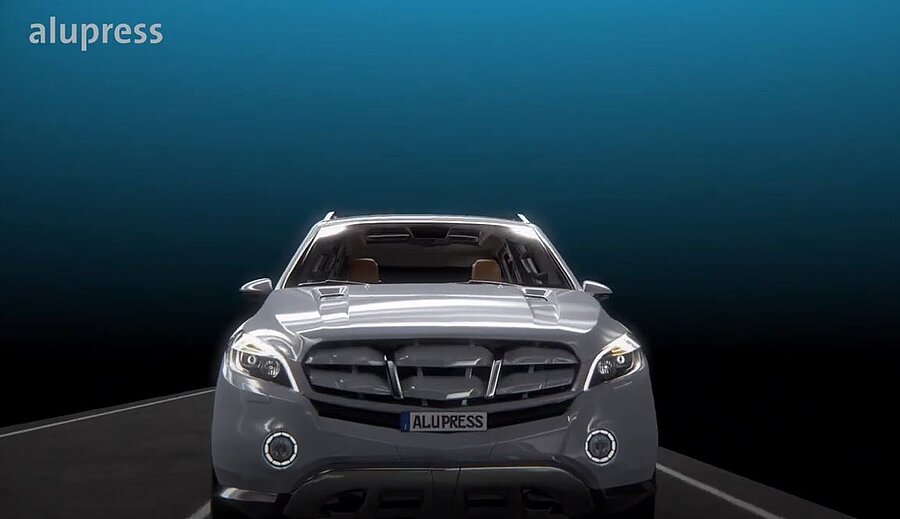 A YouTube Video will appear here. By loading the video you accept the privacy settings.