We are a "clever fox"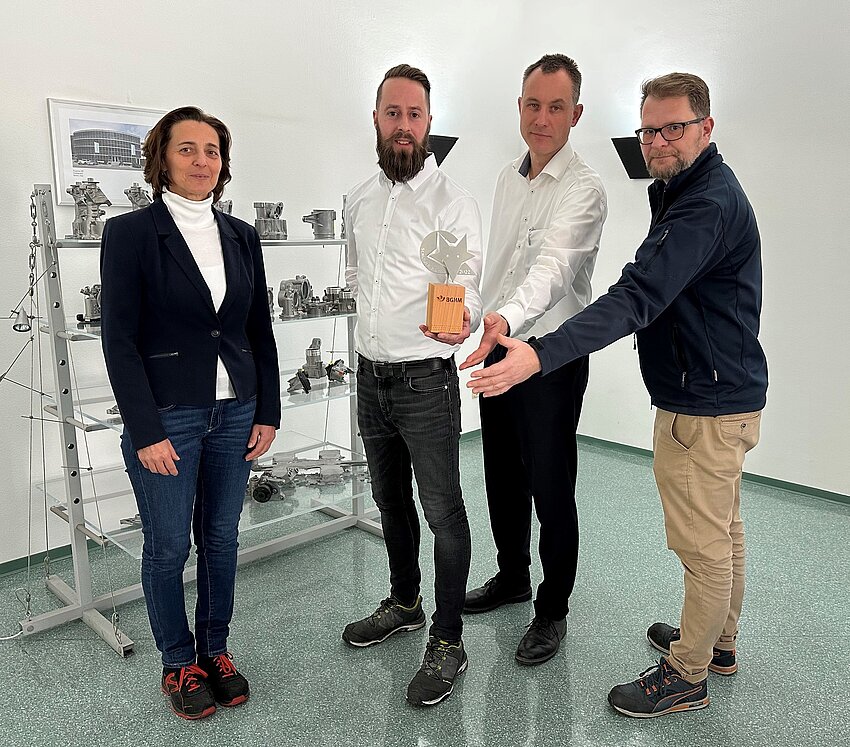 We are very pleased about the "Schlauer Fuchs" (clever fox) award that Alupress GmbH Hildburghausen recently received from the Employers Liability Insurance Association for Wood and Metal (BGHM). The "Schlaue Fuchs award" which literally means "Clever Fox" honours special achievements for safe and healthy work.
The reason for the award was the devopment of a special device, a so-called die-casting mould locking device. The device facilitates the separation of die-casting tools and thus makes a significant contribution to occupational safety. Anchored in our corporate values "we work safely", the subject of occupational safety is very close to our hearts. We are all the more pleased about the recognition from the BGHM.
In the picture from left to right
Jacqueline Augsburger (BGHM) with representatives of Alupress: Stefan Heimbrod, Oliver Janz and Sebastian Rohde
Back to overview