And the "Bosch Global Supplier Award" goes to ... us!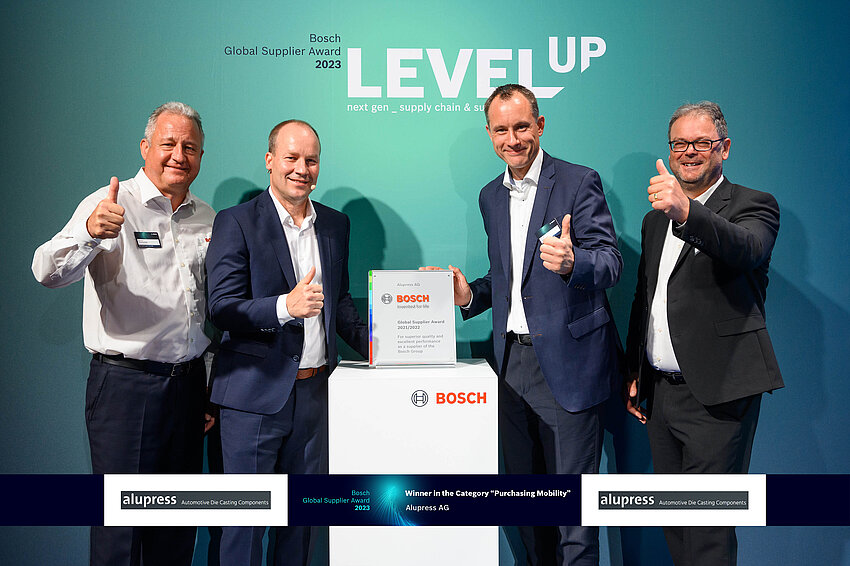 Alupress ranks globally among the best suppliers of Bosch, the supplier of technology and services, and thus has been honored with a Bosch Global Supplier Award!

With this award, the Bosch Group honors outstanding performance by its suppliers, especially in the areas of quality, cost, innovation and sustainability. From its roughly 35,000 suppliers, Bosch singled out 46 suppliers from 11 countries for an award. We are very proud to be among the award winners in the category "raw materials and components".

For Bosch, suppliers are also partners in development and innovation who help the company stay competitive and meet sustainability targets. Bosch cultivates long-term relationships with its suppliers so that both parties can pursue and achieve these aims together. The award shows the appreciation for our performance. Above all, however, the award shows the commitment with which the Alupress team generates added value for the customer. We are looking forward to the new joint challenges in electromobility.
Copyright photo: Bosch
Back to overview